Link to home page of the UK Spinning Wheels website
Mystery Wheels - can you help with identification?
Can you help identify this spinning wheel? It was purchased in 1980 from The Village Craft Shop in Forest Row, Sussex, England, and believed to be made in rosewood: it is a naturally dark coloured hardwood.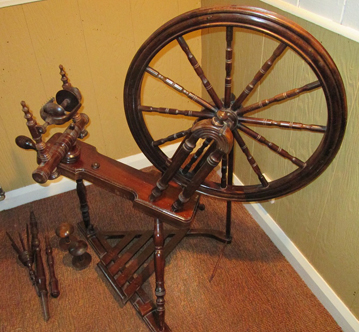 Each piece of the wheel is stamped with the maker's mark, a capital "A".
Website copyright 2013-2022 Dorothy Lumb. Contact me via the YarnMaker website.