Spinning wheels made in England, Ireland, Scotland and Wales during the 20th century
CROWDYS OF OXFORD, SPINNING WHEEL MAKERS
Crowdys were based in Clanfield, Oxford, where they made and sold wheels from their own showroom.
An advert in The Weavers Journal no.116 Winter 1980 reads: Spinning wheels, upright, horizontal and sloping bed. Practical and attractive designs in variety of timbers. Illustrations and list will be gladly sent on request. We also supply carders, drop spindles and skein winders (niddy-noddy). Visitors are most welcome to inspect and try wheels at our workshop and showroom (open Monday to Saturday 9am to 6pm).
This first picture is of a Crowdy wheel with 24" drive wheel and split table.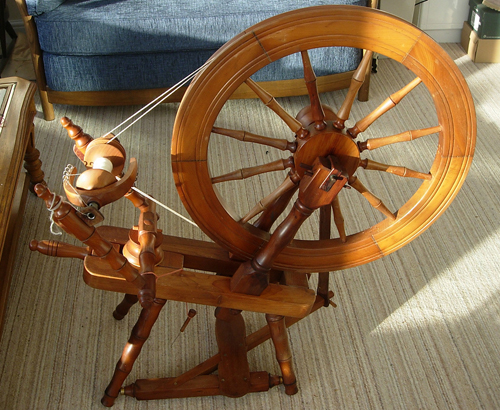 The following images are of a Crowdy wheel with 27" drive wheel.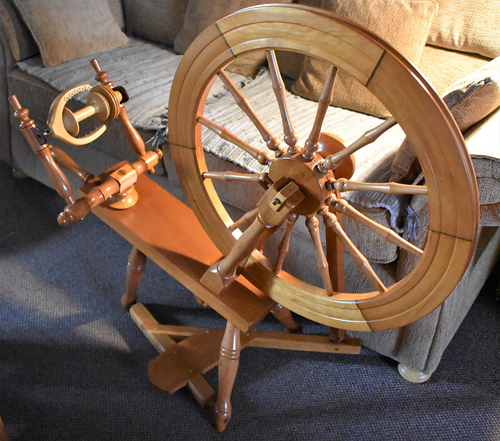 Treadle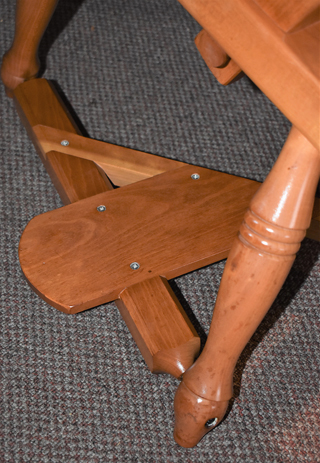 Horseshoe shaped flyer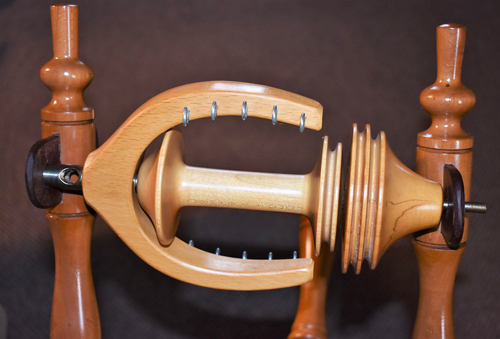 a feature I have not seen on other spinning wheels is the disk used for the footman connection on the back of the drive wheel in place of the usual metal crank, which you can see in the next two photographs - possibly unique to Crowdys?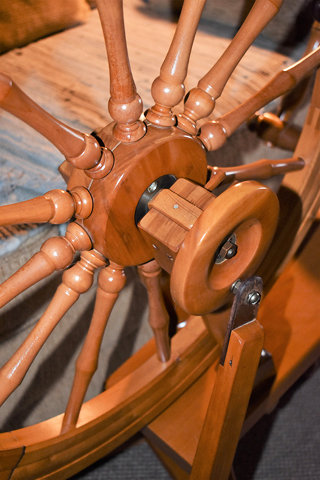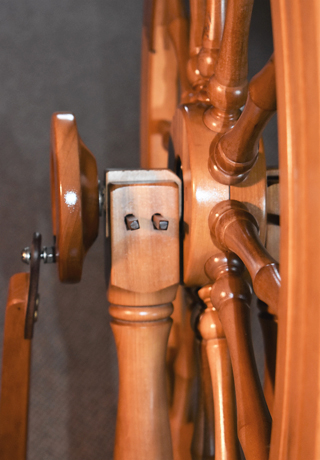 A darker wood insert marks joints between sections of the drive wheel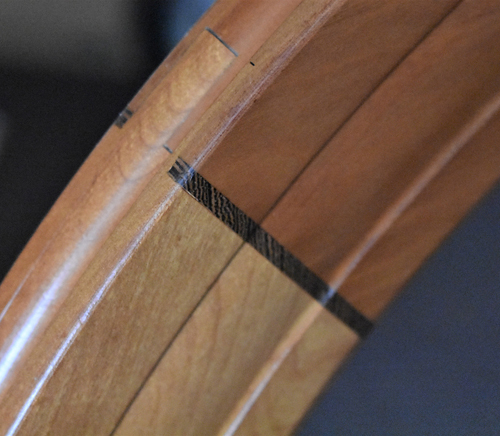 Bobbins and lazy kate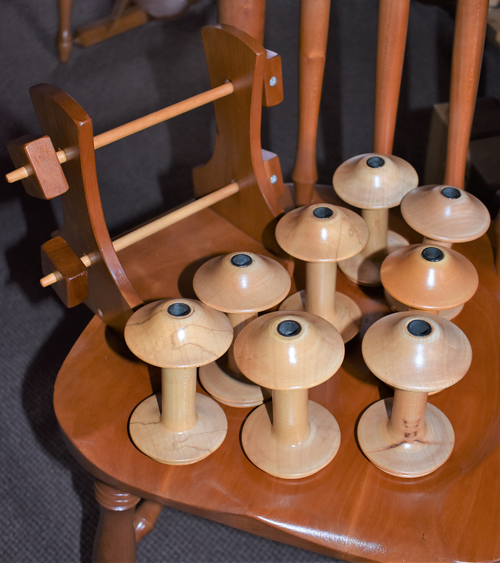 Chair also made by Crowdys of Oxford.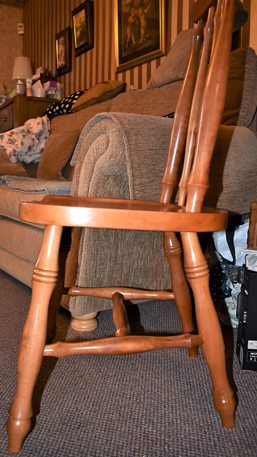 Website copyright 2013-2022 Dorothy Lumb. Contact me via the YarnMaker website.