Spinning wheels made in England, Ireland, Scotland and Wales during the 20th century
TOM JONES, DEVON, SPINNING WHEEL MAKER
All that we know about the spinning wheel maker Tom Jones is what we have learnt from this spinning wheel, made by him in Devon in 1988 according to his signature.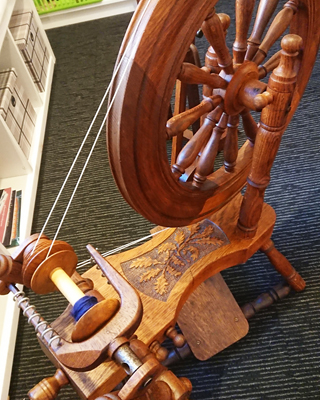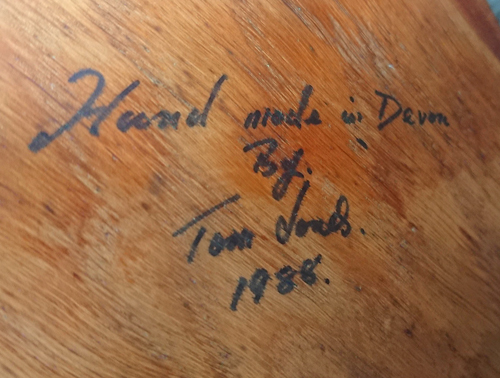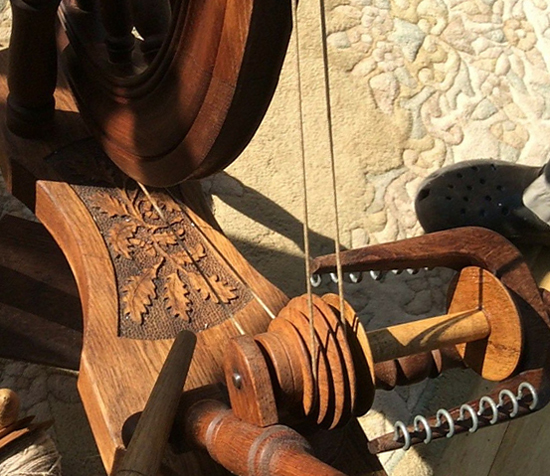 An interesting and unusual feature is the special allen key supplied for removing the flyer whorl. When not in use this fits into a slot in the side of the table.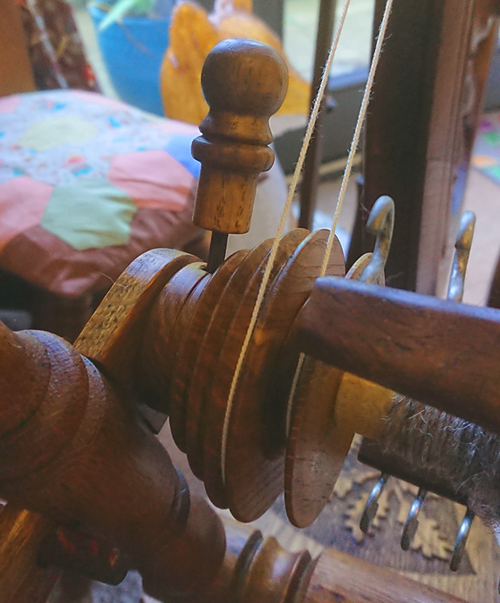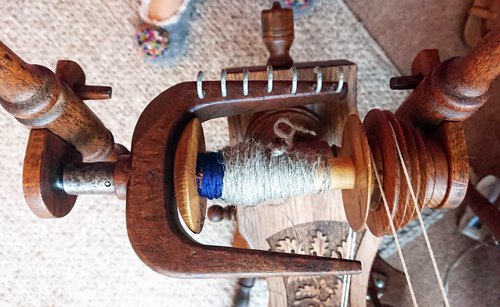 The wheel has a matching lazy kate, niddy-noddy, and bobbins.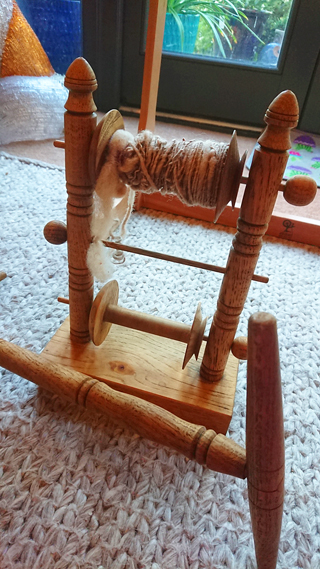 Website copyright 2013-2022 Dorothy Lumb. Contact me via the YarnMaker website.